we believe access to the best people in the world is the difference between building good companies and iconic ones.
LIGHTHOUSE
We back up that belief by delivering the most senior operators, industry luminaries and prominent executives in the industry who focus on delivering real impact. We call this platform team Lighthouse.
We believe that founders deserve more than an army of advisors; they deserve practitioners who roll up their sleeves and earn their seat at the table by generating real outcomes. Thoughtful domain expertise, two decades of deep industry partnerships and hard earned insights can change the speed and trajectory of a company when and where you need it most.
Executive Talent
We have the most experienced Executive Talent team in the industry.
Our Talent Partners ran the most successful executive search firms in technology and architected the teams of the most prominent companies in technology as senior operators.
Executive Team Building

Executive (VP to C-Suite) team building strategy, candidate introductions, and search firm leverage

Organization Strategy

Building an executive hiring plan, including best practices in hire sequencing and team design at various stages of growth and expansion

Connecting with Industry Luminaries

Access to Lightspeed Advisory Council members and the best minds in technology

Pre-IPO Board & Advisory Team Building

Pre-IPO board strategy development, including Board skills assessment and Board of Directors and Advisory Board recruiting

Executive Compensation

Executive compensation review & strategy including refresh program guidance

Functional Advisor Support

Access to Lightspeed's "Operator Network" of functional experts
Business Development
Company defining connections, supported by one of the most powerful networks in venture capital.
We focus on deeper relationships, authentic connections and measurable outcomes to get your company moving further, faster and with the right partners in your corner.
Design Partner Program

We have built a powerful mechanism to connect Lightspeed's earliest-stage Enterprise startups to the world's most progressive and early-adopting IT leaders. Our Design Partners trial the product in question and provide rapid feedback and insights that are crucial to refining product design, product positioning and fit. The net effect is better, more relevant products achieving higher attachment rates.

CxO Innovation Network

A curated network of 2,500+ enterprise IT and innovation leaders across 1,200+ companies. We've generated hundreds of millions of dollars in ARR for companies and pulled together pivotal partnership deals with a deep network that's been twenty years in the making.

Strategic Partnerships

We have dedicated significant time and resources to establish exceptionally close partnerships with the world's largest cloud providers, top analysts, and influential technology firms. Our portfolio companies reap the tremendous benefits that these organizations make available to the Lightspeed family.

Velocity Program

Our annual conference that connects our innovative portfolio of enterprise companies with Fortune 1000 IT executives. In addition to product feedback from thought leaders in the IT landscape, our companies interact with hundreds of the largest IT buyers in the world.

Marketplace

Skip the line. Direct access to Lightspeed's exclusive network of vendors to save you both money and time with proven strategic partners.
Our Leaders At Scale have built, run and inspired some of the most iconic technology companies in the world. Having been through countless situations and market cycles, these Leaders At Scale provide advice to our portfolio companies on issues ranging from IP strategy to scaling a sales organization to managing an executive team to IPO preparedness. By accessing this network of experts, our portfolio companies are able to accelerate their growth, unlock business development opportunities, manage hyper-growth teams and more efficiently and effectively build the iconic companies of the future.
Founder Network & Global Community
Serving our founders means connecting them to the people who can be most impactful when and where they need it most. We've spent over twenty years building deep ecosystems and community resources to support our founders wherever they are in their entrepreneurial journey.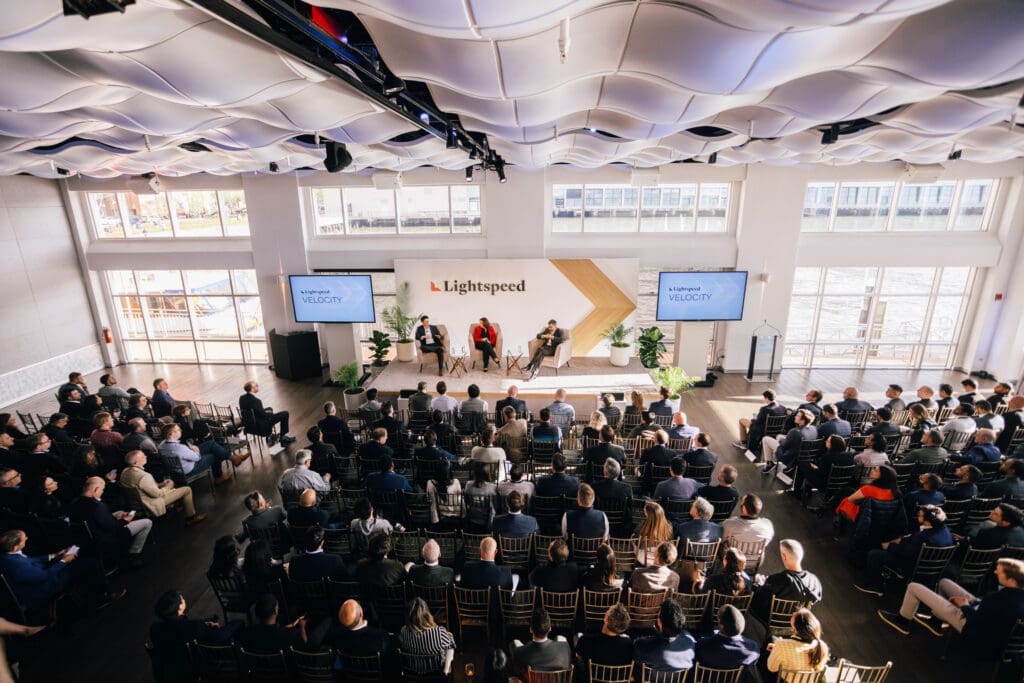 Founder Network

Reach other leading founders from portfolio companies around the world who are on a similar entrepreneurial journey. Lightspeed has built a global operator network where founders can listen and learn from one another in real-time from a far reaching peer network.

Technology Visionaries

Access the largest luminaries in technology with our Advisory Board which are composed of the most senior leaders in the world of technology. Having built iconic companies themselves, these visionaries provide invaluable support to Lightspeed by listening to and coaching our founders.

Industry Tastemakers

Lightspeed has created specialized communities around pervasive technology trends, insights and data we believe are reshaping the future. Whether its intimate dinners with thought leaders, open meet ups around frontier trends or 1/1 connections with deep domain experts, we believe building community is the work of more than a person, but a platform at scale.
Combining over 20 years of investing experience with hard-learned lessons from founders and executives to form a cohesive curriculum designed to accelerate your path to a Series A.
A first-of-its-kind company-building program for Lightspeed founders, it consists of 1-on-1 advisory support, an integrated curriculum and Seed founder workshops.
Learn more here
We've helped build some of the most iconic names in technology. We have captured and created the best tools, playbooks and insights along the way to help your team scale in our bespoke portal. Utilize key prebuilt tools, delegate learning paths to team members and even harness the power of the Lightspeed platform by accessing peer founders and proven in-house operators.
Visit Lighthouse Knowledge Database
We believe we have a responsibility to champion programs and diverse teams that further our mission of greater representation across the venture ecosystem at large.
Diversity, equity and inclusion (DEI) is imperative for the success of any organization, and we are committed to measuring our impact and holding ourselves accountable. Less talk, more action.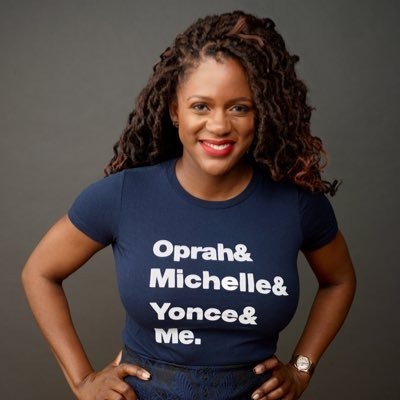 Emergence
The Emergence Program brings together break-out emerging managers, to advance and support the growth of their venture capital business. Program participants receive access to business accelerating capital, programming, and connections.
The inaugural Emergence Class brings together leaders from Black, Latinx, Indigenous and Pacific Islander, and Veteran communities.
Learn More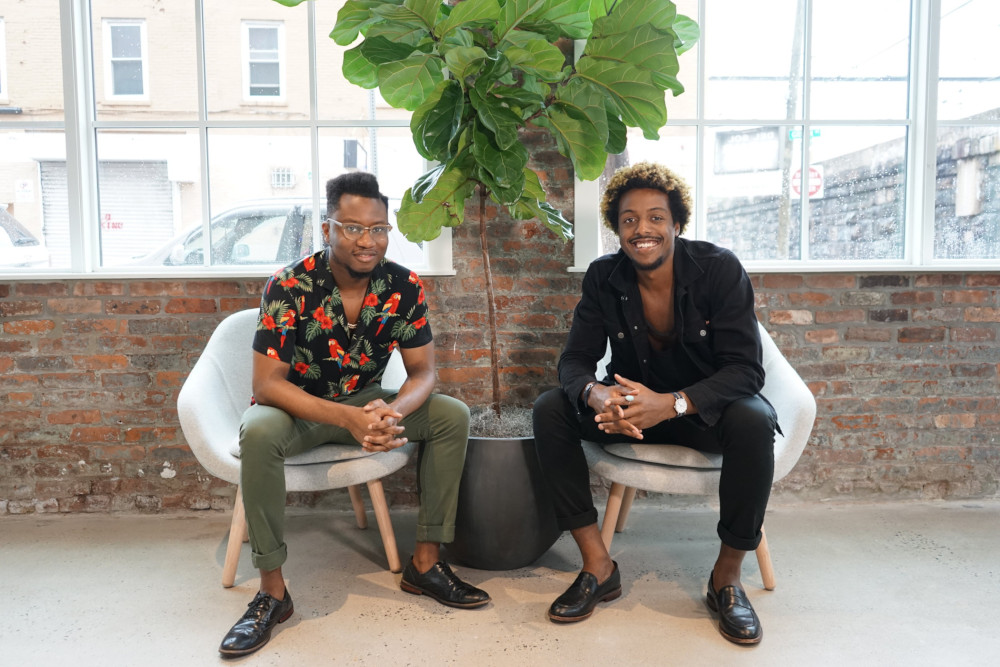 Board Room Diversity At Scale
Lightspeed is among a small number of VC firms to enter into a founding partnership with AllRaise Xcelerate, which operates with a mission to bring together diverse independent board members and high growth technology companies.
Lightspeed has forged into strategic partnerships with organizations including Black Women on Boards, Him For Her, Athena Alliance, Black Corporate Board Readiness Program, Culture Shift Labs, Director's Academy, and Diligent in the spirit of supporting all of our portfolio companies to build the most diverse and inclusive boards, at every stage.
Lightspeed also hosts a number of events to support board initiatives including the "Building Tomorrow's Boardroom, Today" event series centered around the actionable steps leaders can take to empower and promote people of color and women to the boardroom.
Learn More
Our Partners
Lightspeed is a founding partner of BLCK VC Scout Program, which works with up to 20 scouts over a six month period, twice a year. Together with Sequoia, Lightspeed sponsors the BLCK VC Scout Network's informational sessions, meetings and events.