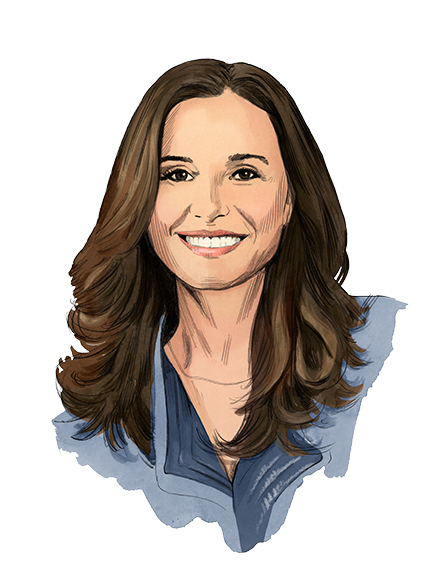 While Nicole joined Lightspeed in early 2019 to help lead the firm's executive talent function, she's been working closely with the Lightspeed team and portfolio for many years — from helping build transformational teams at enterprise companies like AppDynamics and Aerohive to consumer companies such as Rothy's and Haus Beauty, to name a few.
Before Lightspeed, Nicole spent nearly a decade at executive search firm, SPMB, where she founded the firm's dedicated consumer practice. It was an exciting opportunity given SPMB's legacy of building the best enterprise organizations in the world, and a natural challenge for Nicole as she spent the first half of her career working for Korn Ferry International's Consumer Digital practice. Lyft, Rent The Runway, Coinbase, Capital One, Instacart, Walker & Co., Yelp, Nerdwallet, and Oculus are just a few of the companies she's successfully served throughout the years.
Like many of her peers at Lightspeed, Nicole's passionate about advancing diversity and inclusion in tech and infuses that into everything she does. "I'm thrilled about the opportunity Lightspeed provides to come into a company from a different angle, typically much earlier, and have an impact at the foundational stages enabling us to address more of the systemic issues impacting D&I in tech," said Nicole. "As the tech landscape continues to evolve, it's clear that we're in an exciting era of venture capital requiring a new approach to how we holistically fund and support the long-term success of our portfolio companies which MUST include prioritizing diversity and inclusion — from ICs to the board."
Nicole was a Regent's Award Scholarship recipient at Seattle University where she received her bachelor's degree in International Business and studied abroad at the University of Maastricht in the Netherlands. Born in Brazil and a citizen of the United States, Brazil, and Portugal, Nicole has a deep appreciation and love for different cultures and spends most of her free time riding bikes or building train tracks and "LEGO everything" with her husband and two young children in Marin.