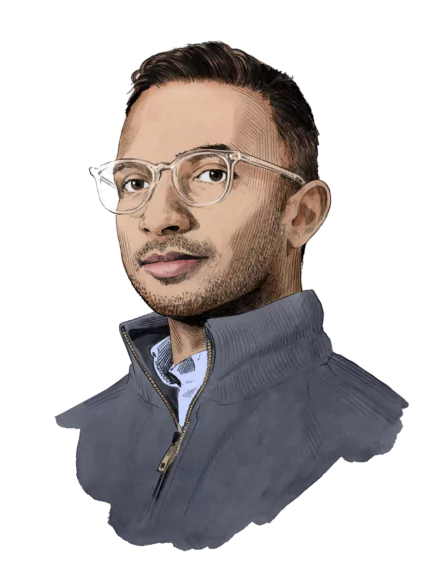 A Partner at Lightspeed since 2017, Raviraj focuses on enterprise IT, cloud-based services and applications, and machine intelligence. And he brings a range of experience to the job, not only as a former entrepreneur himself, but also as a former product lead and business analyst for companies large and small, both in the United States and India.
"This diversity enables me to connect with entrepreneurs from varied backgrounds and experience levels," he says. "It's not only given me a good sense of the executional complexities, but has also made me more empathetic, which affects how I partner with entrepreneurs."
For him, that means being the person founders can depend on, whether he's helping them identify the right talent, providing them with introductions to potential customers, or acting as a sounding board and trusted advisor as they go through the various phases of the startup journey.
As a former product lead at Fundbox and product manager at LinkedIn, he says the real key to building successful startups is product centricity. That's why he gravitates toward entrepreneurs with a strong product aptitude. "The founders often are the first de-facto product managers of a startup," he says.
Raviraj earned an MBA from Harvard Business School and a bachelor's in engineering from IIT Bombay, and he's never stopped learning. "I like to be learning one new thing at any point in time, be it taking an improv class or a golf lesson," he says. "I believe in the constant pursuit of getting better every single day."