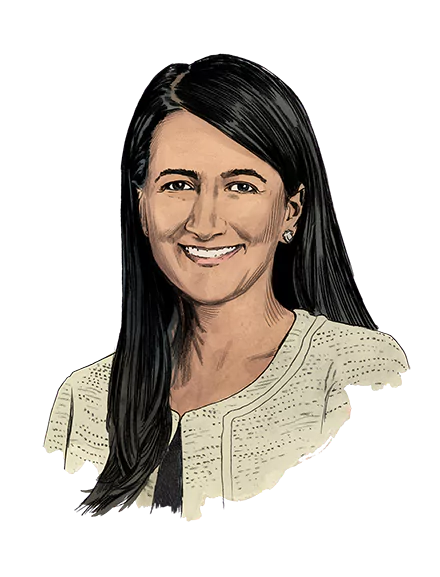 Growing up moving from the United Arab Emirates to Turkey to Brussels to the United States, Anoushka has always embraced looking at life from multiple perspectives. "That experience gave me a strong appreciation for different people, cultures, and backgrounds," she says. "And a deep belief that there is no one-size-fits-all model for success."
Anoushka has experience investing at multiple stages within the venture industry. Before Lightspeed, she was an investor at Matrix, supporting entrepreneurs raising their first rounds of funding, and now Lightspeed, Anoushka focuses on multistage investments within the enterprise software and infrastructure ecosystems.
"For me, the two best parts of my job are the Founders I have the privilege of engaging with, and the learning curve this job affords," says Anoushka. "Venture is fundamentally a business about people, and every single founder I have met is deeply passionate about the problem she or he is solving."
Before Lightspeed, she also served as the third product manager at MasterClass, while the company scaled from 50 to 80 employees. "A company is a sum of the people within it.  The best leaders are not fungible – their impact is far-reaching and indelible on the culture they create."
Anoushka began her career working with technology companies at Goldman and McKinsey, where she led the firm's first project with Facebook on the launch of internet.org. She double majored in Economics and Psychology at Columbia, where she graduated summa cum laude and Phi Beta Kappa, and then went to Harvard where she earned her MBA.
In her spare time, she enjoys running along the Embarcadero and curates a monthly newsletter called The Mail which focuses on themes in growth-stage venture investing, scaling companies, and enterprise software.