Lightspeed is pleased to announce our lead in Farther's $31 Million Series B.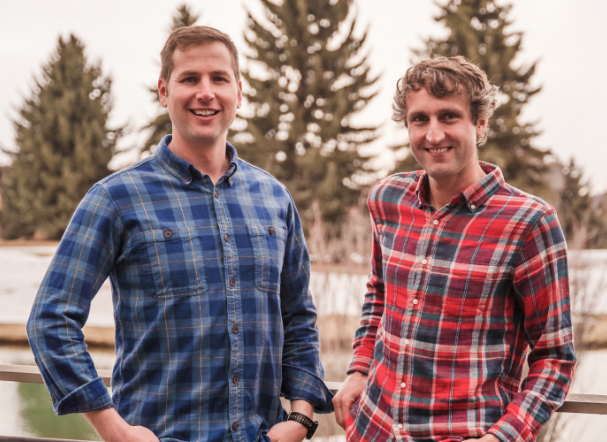 The wealth management industry is in the midst of a paradigm shift. A new generation of technology first investors are taking the helm at RIAs, increased uncertainty and rising costs have led to a challenging macroeconomic environment, and the greatest wealth transfer in history is in process.
Over the last decade, assets under management by financial advisors in the US have grown 67%. As of 2020, 353,578 advisors managed the ~$50 trillion in assets across the US.
The largest channels managing this wealth are wirehouse firms and independent advisors. Wirehouse firms include wealth management practices within Goldman Sachs, Morgan Stanley, Merrill Lynch, Wells Fargo, and UBS.
The ecosystem has evolved in a number of ways over the years. The late 90's and early 00's, was a time of highly personalized service and exclusive focus on the high net worth individual. In the last decade, wealth managers remained focused on the high net worth customer but have slowly started adopting technology across parts of the value chain. Still, today many processes remain manual and archaic. This next era of wealth management will be about increasing client scope across wider wealth bands, diversified coverage models, expansion of products and client investment mix (e.g. alternatives, private markets), and a higher investment in technology to lower the cost to serve the growing client base.
While wirehouse firms represent ~17% of total assets managed by financial advisors in the US, their market share continues to decline each year. Advisors have grown increasingly frustrated within these firms, due to the lack of tech first solutions and requirement to cross sell products. RIA independent advisory firms represent ~17% of total assets managed by financial advisors in the US and are a growing segment of the market, but advisors in this segment are bogged down by operations and a lack of modern technology to run their business. Only one in ten advisors says their firm has the technology necessary to effectively compete.
Enter Farther.
Both wirehouse firms and independent advisors lack technology-centric operating models, but Farther is rethinking the wealth management ecosystem from the ground up.
Founded in 2019, Farther is a New York- and San Francisco-based, full-stack, technology-first, wealth management platform for advisors to manage and grow their customer base seamlessly. The company has built an industry-first model that combines the benefits of traditional wealth management with the advantages of modern technology.
With Farther, advisors get access to a modernized tech platform that is well integrated with partner institutions (e.g., custodians and brokerages), a sleek interface that delivers a cleaner end-customer experience, and net new product features that minimize day-to-day busy work and help advisors grow their businesses more efficiently. Farther's full stack product approach is exactly what the market is craving as we enter the next era of wealth management. That's why we're so excited to announce today that we're leading a $31 million Series B round in Farther.
By using Farther, advisors gain access to tools that help them grow their business faster than at traditional broker-dealers and wirehouses. By centralizing and owning the full tech stack, Farther reduces the per-head-cost of growing an advisory business and can afford to pay top industry payouts to advisors up to 75%. With better tools and incentives for advisors, Farther has been able to scale AUM at a rapid pace and will continue to take market share as their advisor base grows.
Prior to Farther, CEO and co-founder Taylor Matthews founded Essmart, a social enterprise company in India, and then moved over to a leadership position at fintech retirement advisory firm ForUsAll. Meanwhile, CTO and co-founder Brad Genser is a military veteran who previously worked at Goldman Sachs, leading the team that built the data platform GS uses to power their private wealth division. The two have been advisors, acquired and managed billions in assets, built technology used at massive scale, and navigated the regulatory landscape. They are the perfect pairing to build this business and understand how to attract the right talent on the team and advisor side. In addition to the two co-founders, the Farther team includes several wealth management industry veterans.
We've had the pleasure of getting to know Taylor and Brad for the last two years. We've watched them build the company and ramp up assets at an unprecedented pace. The duo's deep domain expertise and tireless dedication to the business are unmatched in the ecosystem, and they are well positioned to build the leading, modern-day, wealth advisory firm.
We are thrilled to be on this journey with them!
Authors