Sebastian Duesterhoeft
Partner. Menlo Park. Growth.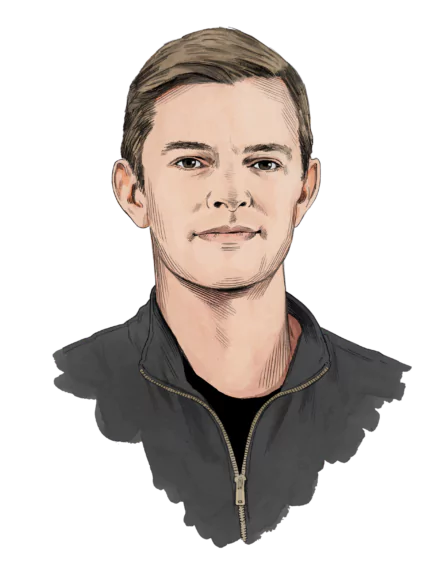 Sebastian joined Lightspeed as a Partner in 2023 to focus on growth-stage investments in enterprise software.
His circuitous path to Silicon Valley started in a small town in Germany, anything but a tech epicenter (even though the neighboring small city of Hanover inexplicably hosted the World Exhibition at the turn of the millennium). Instead, growing up, his passion and focus was on sports, especially handball and basketball.
The painful recognition that he lacked the talent to go pro ultimately put him on the path to become the first person in his family to graduate from college. His finance degree at the University of Mannheim in Germany eventually exposed him to the world of investing and started his passion for studying markets and trying to understand the genetics of generational companies.
After starting his career in investment banking in Morgan Stanley's London office, Sebastian's transition to the Silicon Valley office coincided with the wave of first generation SaaS companies that went public in the early 2010s, including companies like ServiceNow, Palo Alto Networks, Veeva, and Workday, which went on to become some of the largest software companies of today.
He has since gained experience investing at multiple stages, first with Silver Lake, investing in companies later in their lifecycle and then with Coatue, where he helped founders raise growth capital and transition into the public market. As a General Partner at Coatue, he helped lead investments in such iconic enterprise companies as Confluent (CFLT), Databricks, Gitlab (GTLB), Snowflake (SNOW), and Snyk among others. He also helped manage Coatue's public software portfolio, giving him a unique perspective into what it takes to successfully transition from the private market into an enduring public company.
Outside of investing, Sebastian is always moving at speed — whether piloting small single-engine planes, chasing after his infant daughter or running long distances on the trails of Marin County. His dream (outside of finding the next generational company) is to one day return to UTMB, a ~100 miles trail race that circumnavigates Mt. Blanc, the highest mountain in the European alps.