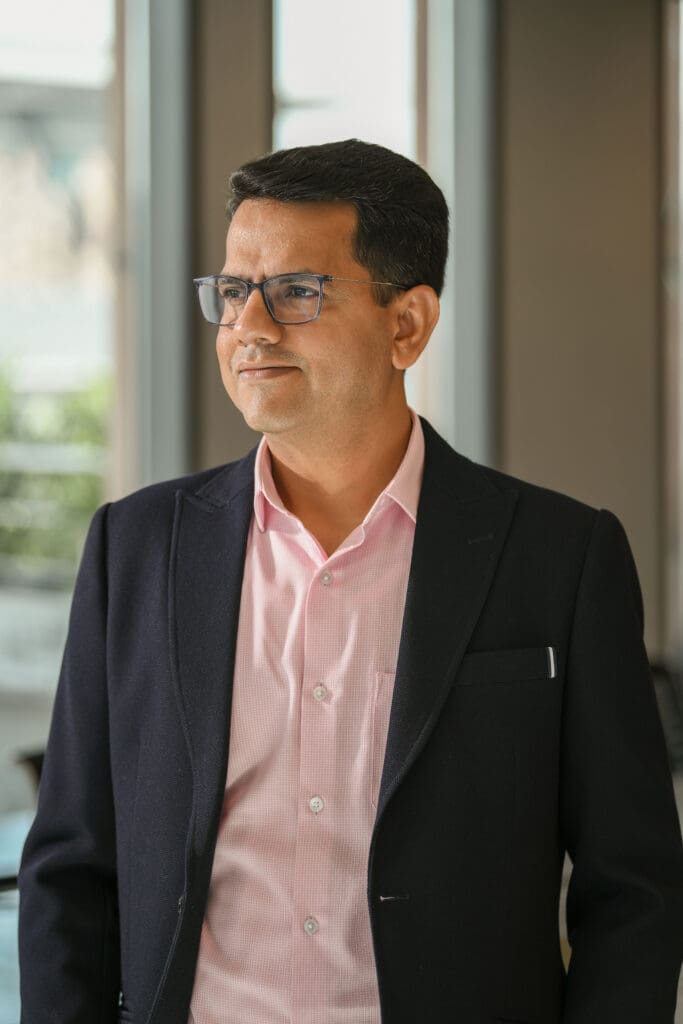 In relationships, as in business – Compounding makes all the difference.
Compounding is all about showing up authentically, every single day. The best founders, friends, life partners – they all do this one thing better than anyone else. 
My personal and career journeys have been built on compounding as well. And being open to embracing risk in traversing new trails, as long as I can find the best partners to blaze those trails with. I got to know and be friends with the Lightspeed team for 6 years before I joined the firm. I was personally evaluating doing another startup when Lightspeed happened. Some people call it serendipity, I think of it as compounding of an existing relationship. 
At first, it was hard. As an ex-operator and founder, I felt incredibly envious – seeing founders every day who wanted to make a dent in the universe – and thought maybe I should go back to building. But it also stoked my love for learning more than what I ever felt before. I realized I had found what for me was the perfect balance between having skin in the game, learning a lot of new sectors, and working with the best founders, co-investors, execs. It has been an incredible journey so far. 
Out of b-school, I began my career at P&G, working across Singapore and Australia. It was the best kind of business education you could get – understanding consumers and customers, building brands and businesses. But when I came back to India in 2006, I saw that the internet was starting to make a difference and soon got going in my first startup. It was subsequently acquired by a large Indian conglomerate. More importantly, it was the first time I experienced what small, motivated teams could do when supported with the right kind of capital. I experienced this again when I built a ~$100m new business line at Philips, tapping into a then-new technology trend (LED lighting). Prior to arriving at Lightspeed, I went back to the startup ecosystem to work at Snapdeal and then Jabong (acquired by Flipkart group). 
My personal goal is to partner with founders who believe that this is Asia's century and have made it their life goal to build category-defining companies here. Nearly every category, segment and sector is under-served in Asia and we have tailwinds like never before. I love founders who are not just dreaming of building in Asia, but in equal proportion are consistent risk-takers and executors. Because as in relationships, in business too – compounding makes all the difference. 
___
 Rahul Taneja joined Lightspeed India in 2020 and is a Partner on the investment team, where he focuses on consumer, commerce and marketplace investments across India and Southeast Asia. He is based out of the New Delhi office. He is an alumnus of IIM Bangalore and Delhi College of Engineering.