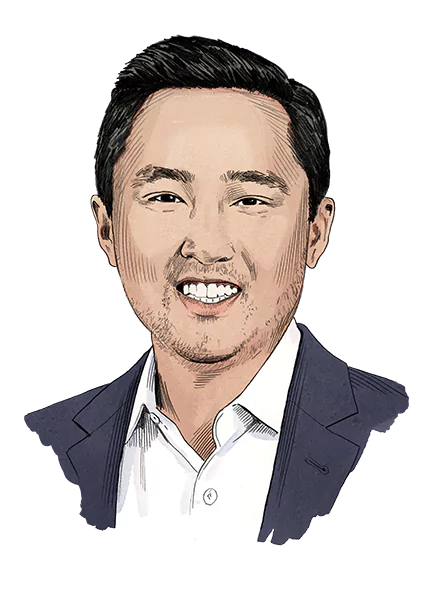 Dr. Galym Imanbayev joined Lightspeed in 2020 as a Partner focused on the Health sector. Galym's interest in health is rooted in his childhood experiences growing up in Kazakhstan following his father on trips to rural towns to ensure medicine was accessible not only for those of privilege in the cities but to the underserved communities outside. Seeing the proper administration and power of medicine uplift entire communities drove Galym to pursue dual economics and pre-medical undergraduate studies, and later graduate with a dual MD/MBA degree from Stanford University School of Medicine and Graduate School of Business.
Galym's interest in venture capital was first sparked by a cardiac diagnostic technology which he would eventually help lead investment in. While Galym had done research in cardiac imaging and studied economics as his major, the two fields always seemed like parallel paths with little crossover. Seeing the way the physician founder and his physician investors accelerated the scientific discoveries into tangible clinical products to help patients, Galym realized that healthcare venture capital is a unique bridge that merged his then parallel worlds of medical innovation and finance.
Before his graduate studies, Galym spent the majority of his time as an investor at Capricorn Healthcare & Special Opportunities. At Capricorn, he invested across a broad range of sectors and stages of companies, including diagnostics, health IT, provider, and senior health markets, including investments in Epic Systems, CPF Senior Living, and the aforementioned company, HeartFlow.
During his graduate school years, Galym spent time with Data Collective VC, Healthtech Capital, and Pear VC, and served as an advisor to several early-stage companies. Additionally, Galym was consulting faculty for Stanford Medicine X and served as the graduate representative on the Stanford University Board of Trustees. Outside of investment and strategy roles, Galym performed research in a number of labs, publishing peer-reviewed papers in gene therapy, stem cell biology, and medical imaging.  
In his free time, Galym prioritizes spending time with family, loves to play pickup basketball, mentors students with disabilities as part of the Lime Connect Network, and serves on the board of the Global AIDS Interfaith Alliance.