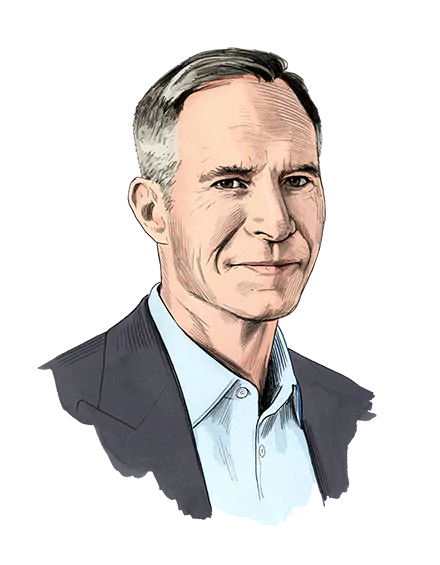 As operating partner and CFO of Lightspeed since 2008, Andrew provides financial and operational oversight for the firm, which supports more than 500 portfolio companies.
Andrew grew up in Silicon Valley, with a front row seat to the evolution of business and technology happening there. "From early age, the startup world has always intrigued me." He watched his father work incredibly hard with some of the smartest people in the valley. It taught him that when you join a company with people who are smart, humble and hardworking, remarkable things can happen.
Andrew was drawn to Lightspeed because of the passion each team member has for their work. What really excites him is the constant pursuit of new ideas that happens every day. "At Lightspeed, every day holds something new."
He brings extensive executive experience to the firm, having developed and led both public and private companies throughout his career. Prior to joining Lightspeed, Andrew was CFO of three venture-backed startups. He served as CFO of eGreetings Network (EGRT), taking the company public in 1999, and later took over as the CEO of the company until its sale to American Greetings (AM) in 2001. He also served as EVP and CFO of CMC Industries (CMCI), a publicly traded EMS company. He began his career at Mercer Management Consulting.
Andrew has a BS in economics from The Wharton School of the University of Pennsylvania, and holds an MBA from Stanford University Graduate School of Business.
His advice to making it in the industry? Focus on what you do well. Work with people who challenge you. Follow leads that come to you. And ultimately, he says, "Don't turn down interesting things because they're risky — risky things challenge you the most. And challenges lead to better opportunities."